Our licensed inspectors will test and inspect your fire alarm system compliant with NFPA codes and standards to ensure your system is functioning properly.  In many cases we are able to perform same-day inspections.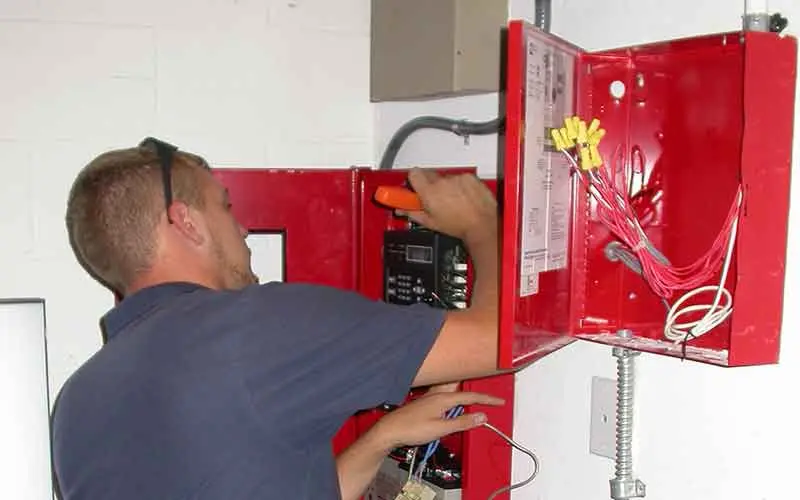 Maintaining your fire alarm equipment is essential to protect your workers and facility.  ASAP offers repair services in Houston to restore your fire alarm panel, smoke detectors, heat detectors, pull stations, and communication equipment to ensure the safety of your business.
Count on us for 24/7 fire alarm monitoring.  We link your fire alarm alarms to your local Emergency Monitoring Station (EMS) through cellular communicators giving you fast and dependable communication.
A power failure or emergency evacuation at your facility is critical for occupants.  Maintaining your emergency lighting and regular inspections is essential to minimize risk.  It is an ongoing responsibility, and OSHA requirement, and an NFPA Life Safety requirement.
Make sure your fire extinguishers are ready to go.  Extinguishers are the first line of defense and critical in an emergency.  ASAP will do your fire extinguisher inspection to ensure compliance with your insurance company, the local fire marshal office, and your city.
Internal Maintenance for ABC extinguishers require internal maintenance every 6 years and hydrostatic testing every 12  years.  ASAP can perform the annual maintenance as required by NFPA or the local AHJ to ensure proper function of your fire extinguishers.